There are a number of ways in which I could help you. But first, here's a 30-point 1-Minute Checklist that will get you started. It tells you all the things you need to know.
Just click here to download it, with my compliments.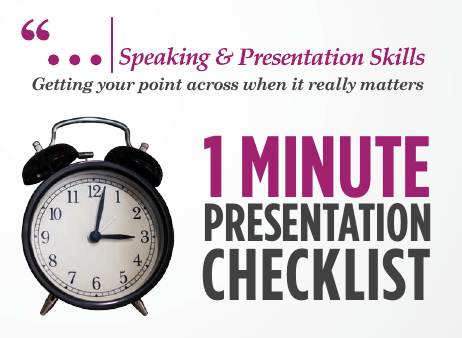 If you also wish to sign up for our occasional Newsletter with useful business tips, go here.
And here's a short video clip explaining how to get your point across when it really matters.
How Your Audience Listens
Phillip Khan-Panni helps you connect with your audience
There's more
Looking for public speaking advice that you can use right now? Here are 5 more short clips:
A Common Fallacy About Speaking
Why Facts Don't Persuade And What Does
The Four Steps In The Process Of Persuasion
How To Make The Perfect Elevator Speech
How To Find The Balance In Your Voice
To see them, simply click here.
What else can I do for you? I could:
Write it for you.
Show you how to go from blank page to first draft in 15 minutes.
Help you deliver it.
And who am I to make such a claim? I took someone from beginner to Anglo-Irish Champion in 12 months, and then to Second in the World Championship of Public Speaking just two years later. He also became the Inaugural UK Business Speaker of the Year.
I wrote all his speeches and presentations along the way.
He co-founded the Professional Speaking Association.
That person was Phillip Khan-Panni. Me.
The speeches or presentations I would write for you will connect with your listeners and get results. There's much more to it than conventional presentation skills training. It's about telling the right story about your business and telling it well.
Contact us
blog: PKPWordsmith
For a dynamic motivational speaker, go to: www.phillipkhan-panni.com